Joseph Dione Ngute
Mr. Dialogue
In less than 10 months, the Prime Minister, Head of Government is thawing mounts of tension through dialogue.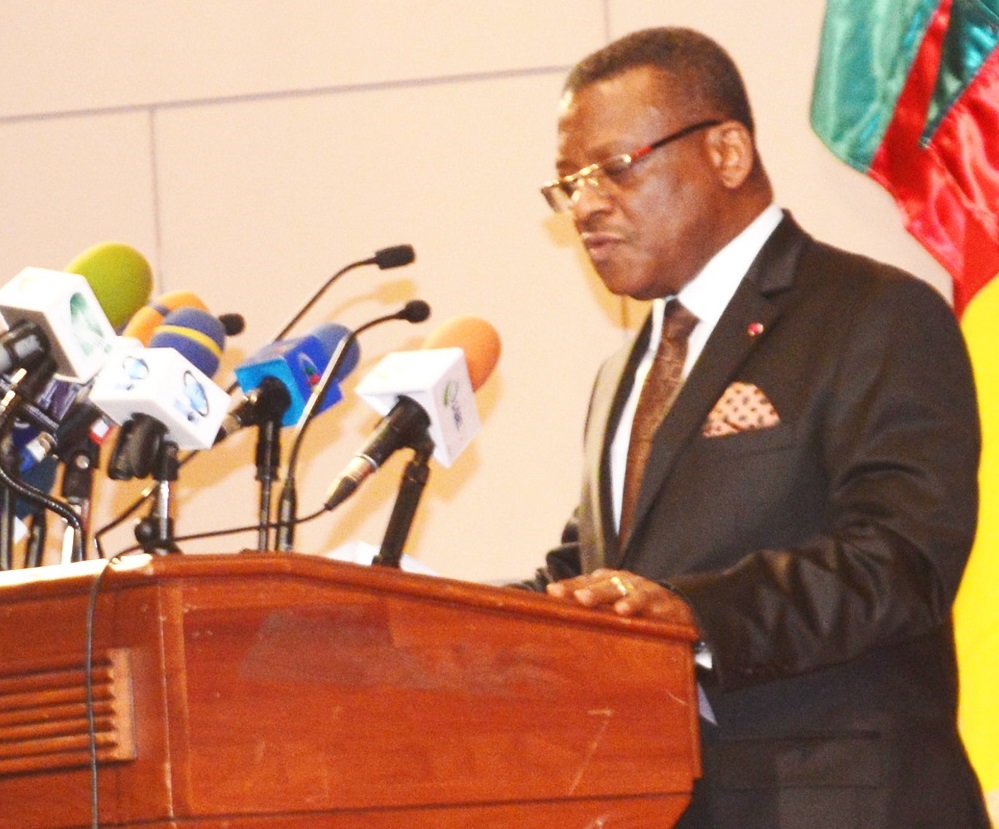 When the Head of State named Chief Joseph Dion Ngute, a narrative questioning his 'neutrality' broke. Birds of omen shot spears at him. Voices asked for a 'neutral' mediator during the major national dialogue – a foreign country, United Nations, African Union and individuals such as the retired cleric Cardinal Christian Tumi. It would appear the pudding is in the eating. Chief Dr Joseph Dion Ngute's conduct of the Major National Dialogue nailed the narrative as no topic was a taboo, participants spoke freely and the committee and general reports captured the deliberations and views of the participants even 'ridiculous' ones.
The one week Major National Dialogue, which he chaired, was a success story and it seems Chief Dr Joseph Dion Ngute was meant for this role in the stormy period of Cameroon's history.
Happenings during the event shined a light on his character of a mediator. Leading to the national dialogue convened by the Head of State Paul Biya on September 10, PM Dion Ngute had 20 days to lay the groundwork. He consulted persons from all walks of life, political leaning and sheds of opinion. Dion Ngute listened most and talked less – a general impression his interlocutors had.
On the opening ceremony, he allowed ex-fighters to speak freely. Taut words from a notorious 'amba boy' Kawa Yannick and brittle voice of a female ex-combatant begging for forgiveness from Cameroonians for their 'sins' against fatherland, pulled tears from many and drew a drowning applause in the main hall of the Yaounde Conference Centre. These inputs was the decision of the Prime Minister. Their voices subtly reminded the participants of their role – to make propositions that would end the crisis in the two English-speaking regions.
Dion Ngute was on site to calm flaring tempers at the Committee on Decentralization and Local Development wherein the President, Ngole Philip Ngwese's attempt to silent opinions on the form of the state stirred revolting spirit. PM Dion Ngute asked the President of the Committee to accommodate all the thoughts.
The Major National Dialogue was on the backdrop of the PM's tour to the two regions in May after his appointment on January 4, 2019. Soft-spoken Dion Ngute's humility won the admiration of many and he warmed his way into their hearts. He was in the regions to announce the September national dialogue. Doubting Thomases are new 'converts'.
Jude Viban